7hr Deep Sea Fishing trip - Private Charter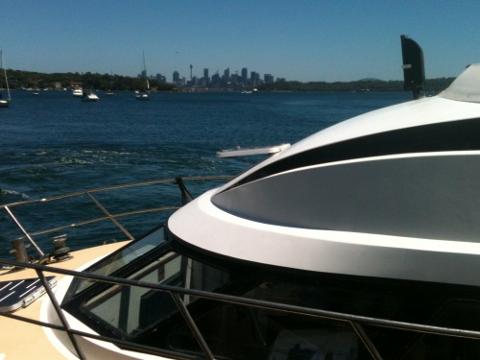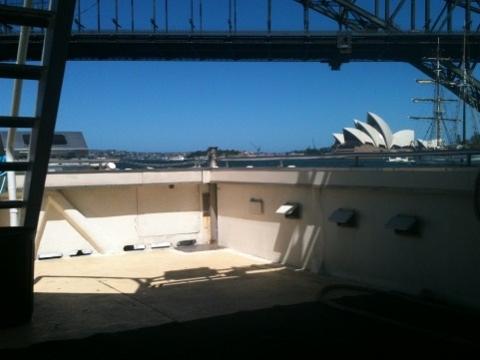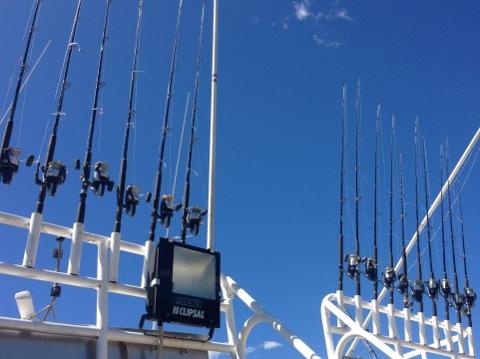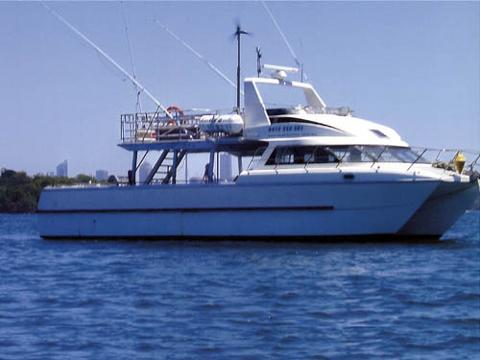 天數: 7 小時 (左右)
产品编号: 7hr DSF PVT
Book in five easy steps:

1. Enter the number of expected guests
2. Select a date you're interested in
3. Select a timeslot
4. Add any entertainment or catering extras
5. Pay a 20% deposit to secure your booking. Sorted!
Booking notes:
- The balance of payment is due two weeks prior to your event.
- If your event is within two weeks at the time of booking, full payment will be required.
Deep Sea Fishing:

- Private Charter – 7 hours – exclusive use
- travel up to 5 nautical miles offshore, fishing in depths of up to 100m
- no experience necessary
- suitable for those new to fishing, corporate team building, or for groups of mixed ability
- this trip is suitable for children, however they must be able to wear an adult sized life jacket and be supervised at all times.
- opportunity to stop off at Watson's Bay to pick up a Seafood platter (own cost, subject to opening hours)
- opportunity to anchor somewhere, have a BBQ and go for a swim in the harbour in the warmer months
- laser clay shooting activity available as an optional extra (inner harbour only)
- trip may be impacted by offshore conditions
- targeting Snapper, Kingfish, Morwong (Bream), Flathead
- all bait, premium fishing tackle and fishing licences are included
- keep what you catch (as long as the fish is of legal size)
- no weekend surcharges, no hidden costs
Pick up locations:
- Yeend St wharf, Birchgrove (good for those who are driving)
- Towns Place West, the Rocks (best if coming by bus, wharf fees apply)
- Opera House (best if coming by public transport, wharf fees apply)


Laser Clay shooting: (optional extra)
If you're interested in an additional activity while onboard, the Laser Clay Shooting is a really popular option. Groups are split into five teams. A member from each team is then handed a shotgun (converted to laser). The instructor launches reflective discs into the air with players aiming to hit the moving targets before the discs land in the water. Hits are recorded on an electronic scoreboard, and there are sound effects for a bit of fun too. It's a really popular activity with groups, as there's no experience required and it can be as fun or competitive as each group wants to make it.
Please note that these are actual shotguns and although rendered permanently inoperable, must be treated as if they were a real weapon. Pointing shotguns at passing boats, aircraft, other people or using them in an unsafe manner will result in both the activity and cruise being terminated immediately. This activity is restricted to guests aged 18+.


Vessel features:
- twin deck catamaran with plenty of shelter from the elements
- the only commercial fishing catamaran operating out of Sydney harbour
- the catamaran design means your trip will be a far more stable offshore experience compared to a conventional single-hull fishing boat
- capacity: we'll have 18-20 fishing at any given time, however we're licensed to take up to 23 to sea
- Lowrance touch screen fish finder
- BBQ available (inner harbour only for health/safety reasons)
- fridge and esky available for food
- two bathrooms
- friendly and experienced crew
- wheelchair accessible


Beverages
Beverages available (after 10am) include a mix of both local and international brands, for example Corona, Crown Lager, Peroni, Super Dry, Extra Dry, Pure Blonde. Soft drinks and water are also available. Beverages can be purchased onboard via cash, prepaid drinks cards or a bar tab. Note that drinks service may be interrupted or slowed due to offshore conditions.


Postponement of trip:

Should the Bureau of Meteorology issue a strong wind warning and/or forecast high seas (or if there are other factors beyond our control), the skipper may deem an offshore trip unsuitable due to safety reasons. In the event that this may happen, you will be notified and advised how you can reschedule to an alternative date.


Note that if this trip is for a birthday/bucks party with a fixed date, to play it safe we would recommend you either go with an outer harbour fishing experience or inner harbour charter as these trips are less likely to be impacted by offshore conditions.


If the Deep Sea experience is what you're interested in, then this would only be booked on the condition that you understand that the trip will be moved closer to shore if the conditions dictate this on the day. It's entirely up to you – but something to keep in mind. We're at the mercy of nature...and sometimes nature doesn't like to come to the party.


Deposit requirements:
To secure the date, a non-refundable credit card deposit of 20% is required. Your booking will only be confirmed upon receipt of the deposit. Note that in paying the deposit, it is inferred that you have read and agreed to our terms and conditions.